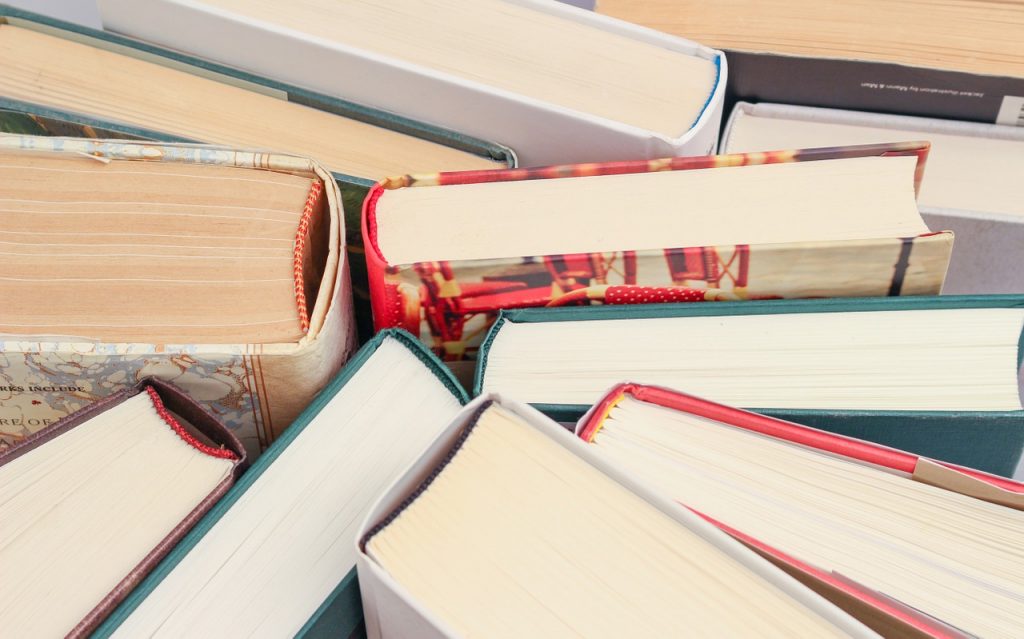 We compiled some of our favorite middle grade books from this year. Whether you love to read or need something to do this winter break, this list is perfect for you!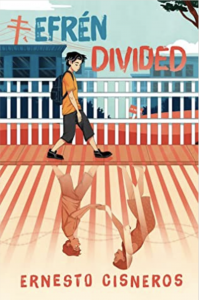 Efrén Divided
by Ernesto Cisneros
Efrén Nava's Amá is his Superwoman—or Soperwoman, named after the delicious Mexican sopes his mother often prepares. Both Amá and Apá work hard all day to provide for the family, making sure Efrén and his younger siblings Max and Mía feel safe and loved.
But Efrén worries about his parents; although he's American-born, his parents are undocumented. His worst nightmare comes true one day when Amá doesn't return from work and is deported across the border to Tijuana, México.
Now more than ever, Efrén must channel his inner Soperboy to help take care of and try to reunite his family.
Itch
by Polly Farquhar
Isaac's sixth grade year gets off to a rough start.
For one thing, a tornado tears the roof off the school cafeteria. His mother leaves on a two month business trip to China. And as always. . . . there's the itch. It comes out of nowhere. Idiopathic, which means no one knows what causes it. It starts small, but it spreads, and soon–it's everywhere. It's everything. It's why everyone calls him Itch–everyone except his best friend Sydney, the only one in all of Ohio who's always on his side, ever since he moved here.
He's doing the best he can to get along–until everything goes wrong in the middle of a lunch swap. When Sydney collapses and an ambulance is called, Itch blames himself. And he's not the only one. When you have no friends at all, wouldn't you do anything–even something you know you shouldn't–to get them back?
Name Tags and Other Sixth-Grade Disasters
by Ginger Garrett
Twelve-year-old Lizbeth always has a plan, and those plans have usually worked―until now. No matter what she tries, she can't get rid of her dad's new girlfriend, Claire. And when she and her mom move, Lizbeth has to join a sixth-grade class already in progress, where her teacher makes her wear a name tag and she's seated with three notorious "weirdos."
When faced with mandatory participation in a school talent show, Lizbeth and the Weirdos decide to create self portraits. Reluctantly, Lizbeth finds herself becoming friends with people she thought she had nothing in common with―and coming to terms with the things she can't control.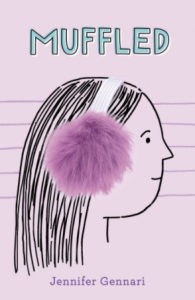 Muffled
by Jennifer Genarri
Ten-year-old Amelia does not like noise. From subway brakes to squeaky sneakers, she is sensitive to sound, just like her dad. Amelia has always worn noise-canceling headphones, but now that she's going into fifth grade, her parents want her to stop wearing them. To make matters worse, she must learn to play an instrument! Or, as Amelia sees it, make noise on purpose.
To help Amelia cope, her father gives her a pair of earmuffs to wear instead. Even with her new earmuffs, Amelia struggles at school…until she gets partnered with Madge in music class. Madge is loud and bold and goofy—everything Amelia is not. And so Amelia is surprised when Madge wants to be friends.
Still, it's not long though before Amelia's quiet nature clashes with Madge's loud personality. And when Madge disappears after an argument, Amelia fears Madge might be in trouble. If she's going to help her friend, she will have to find a way to let in the noisy world she's muffled for so long.
Brother's Keeper
by Julie Lee
North Korea. December, 1950.
Twelve-year-old Sora and her family live under an iron set of rules: No travel without a permit. No criticism of the government. No absences from Communist meetings. Wear red. Hang pictures of the Great Leader. Don't trust your neighbors. Don't speak your mind. You are being watched.
But war is coming, war between North and South Korea, between the Soviets and the Americans. War causes chaos–and war is the perfect time to escape. The plan is simple: Sora and her family will walk hundreds of miles to the South Korean city of Busan from their tiny mountain village. They just need to avoid napalm, frostbite, border guards, and enemy soldiers.
But they can't. And when an incendiary bombing changes everything, Sora and her little brother Young will have to get to Busan on their own. Can a twelve-year-old girl and her eight-year-old brother survive three hundred miles of warzone in winter?
Haunting, timely, and beautiful, this harrowing novel from a searing new talent offers readers a glimpse into a vanished time and a closed nation.
From the Desk of Zoe Washington
by Janae Marks
Zoe Washington isn't sure what to write. What does a girl say to the father she's never met, hadn't heard from until his letter arrived on her twelfth birthday, and who's been in prison for a terrible crime?
A crime he says he never committed.
Could Marcus really be innocent? Zoe is determined to uncover the truth. Even if it means hiding his letters and her investigation from the rest of her family. Everyone else thinks Zoe's worrying about doing a good job at her bakery internship and proving to her parents that she's worthy of auditioning for Food Network's Kids Bake Challenge.
But with bakery confections on one part of her mind, and Marcus's conviction weighing heavily on the other, this is one recipe Zoe doesn't know how to balance. The only thing she knows to be true: Everyone lies.
Becoming Muhammad Ali
by James Patterson
Before he was a household name, Cassius Clay was a kid with struggles like any other. Kwame Alexander and James Patterson join forces to vividly depict his life up to age seventeen in both prose and verse, including his childhood friends, struggles in school, the racism he faced, and his discovery of boxing. Readers will learn about Cassius' family and neighbors in Louisville, Kentucky, and how, after a thief stole his bike, Cassius began training as an amateur boxer at age 12. Before long, he won his first Golden Gloves bout and began his transformation into the unrivaled Muhammad Ali. Fully authorized by and written in cooperation with the Muhammad Ali estate, Becoming Muhammad Ali dynamically captures the budding charisma and youthful personality of one of the greatest sports heroes of all time.
The List of Things That Will Not Change
by Rebecca Stead
After her parents' divorce, Bea's life became different in many ways. But she can always look back at the list she keeps in her green notebook to remember the things that will stay the same. The first and most important: Mom and Dad will always love Bea, and each other.
When Dad tells Bea that he and his boyfriend, Jesse, are getting married, Bea is thrilled. Bea loves Jesse, and when he and Dad get married, she'll finally (finally!) have what she's always wanted–a sister. Even though she's never met Jesse's daughter, Sonia, Bea is sure that they'll be "just like sisters anywhere."
As the wedding day approaches, Bea will learn that making a new family brings questions, surprises, and joy.
Prairie Lotus
by Linda Sue Park
Prairie Lotus is a powerful, touching, multilayered book about a girl determined to fit in and realize her dreams: getting an education, becoming a dressmaker in her father's shop, and making at least one friend. Acclaimed, award-winning author Linda Sue Park has placed a young half-Asian girl, Hanna, in a small town in America's heartland, in 1880. Hanna's adjustment to her new surroundings, which primarily means negotiating the townspeople's almost unanimous prejudice against Asians, is at the heart of the story. Narrated by Hanna, the novel has poignant moments yet sparkles with humor, introducing a captivating heroine whose wry, observant voice will resonate with readers. Afterword.
Before the Ever After
by Jaqueline Woodson
For as long as ZJ can remember, his dad has been everyone's hero. As a charming, talented pro football star, he's as beloved to the neighborhood kids he plays with as he is to his millions of adoring sports fans. But lately life at ZJ's house is anything but charming. His dad is having trouble remembering things and seems to be angry all the time. ZJ's mom explains it's because of all the head injuries his dad sustained during his career. ZJ can understand that–but it doesn't make the sting any less real when his own father forgets his name. As ZJ contemplates his new reality, he has to figure out how to hold on tight to family traditions and recollections of the glory days, all the while wondering what their past amounts to if his father can't remember it. And most importantly, can those happy feelings ever be reclaimed when they are all so busy aching for the past?